Source: aspiresquare.com
Introduction
The Express Entry program will now enable qualified applicants to be invited to apply for permanent residency in Canada based on particular categories after a revised selection procedure was made public on May 31, 2023.
Qualified individuals from specific occupations and those with a high level of French proficiency will be invited to participate in this new category-based Express Entry selection process.
Every year, the categories are chosen based on a report to Parliament on the nation's labor and economic needs. Invitations for category-based selection in 2023 will concentrate on those who have:
Command of French at an advanced level
Working knowledge of the following industries
Healthcare
STEM fields include science, technology, engineering, and math profession.
Contractors, plumbers, and carpenters are examples of trades
Transport
Agriculture and agri-food
By bringing in employees for in-demand professions, this method tries to help with Canada's changing economic situation and labor market.
Additionally, the emphasis on French-speaking immigration is to guarantee that French-speaking populations may maintain their way of life in Canada in their preferred official language.
WHAT IS THE EXPRESS ENTRY PROGRAM?
People can immigrate to Canada under the Express Entry program in accordance with specified economic policies.
If you are a skilled foreign worker, you can be invited to apply for Canadian permanent residency through one of the Express Entry programs.
How do I know if I am eligible for Express Entry?
You may be qualified for Express Entry as a foreign worker if you fit into one of the following three categories:
Canadian Experience Class: This category is for skilled workers with prior employment in Canada. To be eligible, you must have at least one year of recent full-time, competent work experience in Canada.
Federal Skilled Worker Program: applies to professionals who have worked in foreign countries and who meet the minimal standards for education, work experience, and language proficiency. To be eligible, you must have had competent job experience for at least a year.
Federal Skilled Trades Program: Skilled workers who are certified in a skilled trade are eligible for the federal skilled trades program. To qualify for this category, you must possess either a legitimate employment offer or a certificate of qualification.
Additionally, you can apply for Express Entry through the Provincial Nominee Program (PNP) if you qualify for one of the programs.
The program targets foreign employees who desire to live in a certain province or territory and who have the education, job experience, or skills to contribute to the economy of that province or area.
If you are selected for the PNP, this could hasten the invitation to submit an application for permanent residence.
As soon as you know that you qualify for one of the Express Entry programs, you must create an online profile for Express Entry where your Comprehensive Ranking System (CRS) score will be calculated.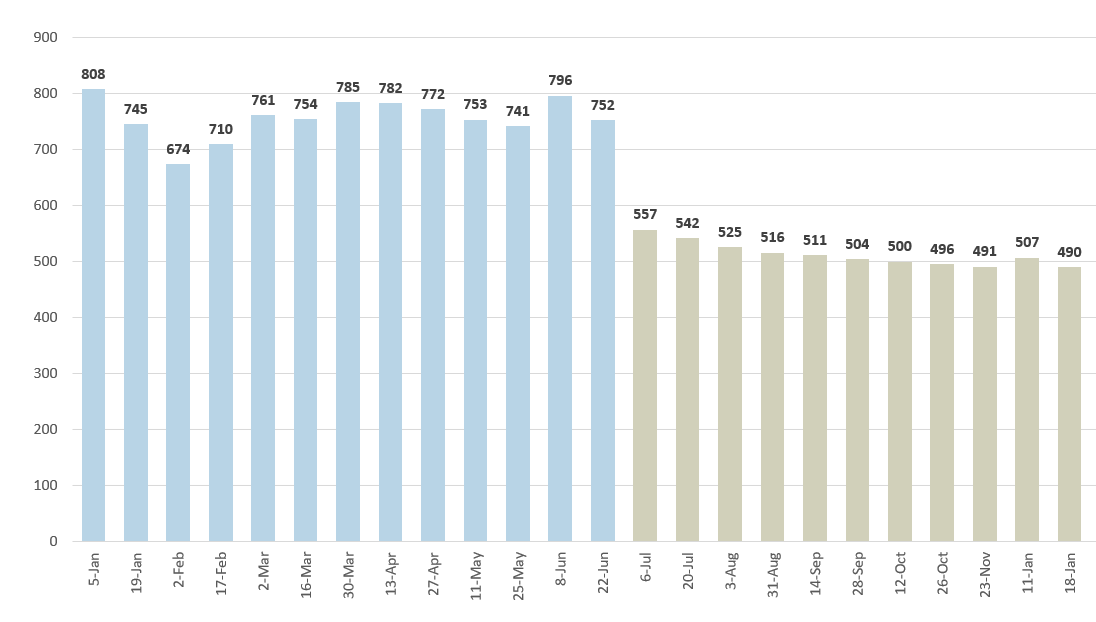 Source: gands.com
What is a CRS score?
A point system called the Comprehensive Ranking System is used to determine if you have a good chance of successfully establishing yourself in Canada after acquiring permanent resident status.
Your CRS score is calculated using a number of factors, such as the following:
Education
Age
Adaptability
Work experience
Arrangement employment

Language proficiency in French or English
If you will be given an invitation to apply (ITA) for permanent residence in Canada, it will be based on your CRS score.
To determine your eligibility, use our FREE Express Entry CRS calculator.
Free Express Entry CRS Calculator
We have years of expertise aiding candidates with their Express Entry permanent residence applications.
Determine your CRS score to see if you are eligible.
Source: immigrationlawyerbc.com
HOW DO THE NEW MEASURES AFFECT THE EXPRESS ENTRY PROGRAM?
Invitations to apply can now be given in 3 distinct ways thanks to the new regulations.
Prior to now, invitations were distributed by:
General round: Top-ranking candidates who are qualified for any one of the three Express Entry programs are invited to participate in general rounds.
Program-specific round: Top-scoring applicants who qualify for a certain Express Entry program receive invitations during program-specific rounds. For instance, only PNP candidates will receive invites if IRCC is explicitly conducting a PNP invite round.
Top-ranking applicants who qualify in one of the designated categories can now receive an invitation thanks to category-based invite rounds.
If you don't qualify as a top candidate through the other Express Entry program but fulfill the criteria for one of the chosen categories, this offers a second, quicker path to being welcomed.
Notably, you will only need 6 months of continuous work experience in Canada or overseas, during the last 3 years, to qualify for an invitation through one of the occupation categories.
Your CRS score will still be important if you fall into one of the categories since it will determine how you rank among the other applicants for an invitation.
Furthermore, if you satisfy the relevant qualifying standards, you may still be invited as a candidate through General rounds or PNP rounds.
HOW DO I APPLY FOR PERMANENT RESIDENCE THROUGH EXPRESS ENTRY?
After completing an Express Entry profile online, you will be added to a pool of applicants and compared to other qualified applicants based on your CRS score.
The candidates with the highest CRS score within the pool of qualified candidates will be selected at random by immigration authorities and given an ITA.
Every two weeks or so, Express Entry draws are held.
The invitation to apply for permanent residence is only good for 60 days after you acquire an ITA.
You will only need to wait to learn the status of your PR application once all of your supporting documents have been submitted and the necessary costs have been paid.
The IRCC will keep you informed of any revisions to your application, such as the need to provide biometric data or undergo a medical exam.
Find out more information about the Express Entry program in Canada and the most recent Express Entry Draw.
Other Related Topic: blog.magnuminsight.com